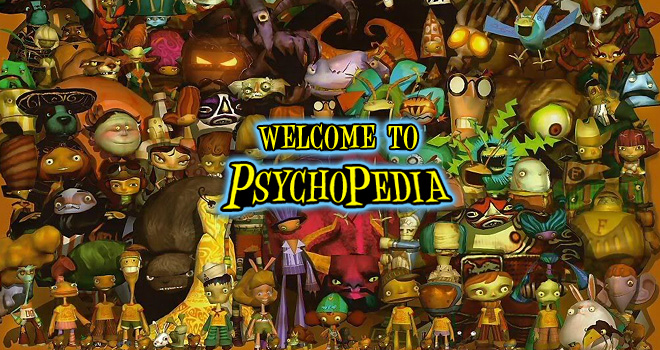 Psychopedia is a collaborative wiki about the Psychonauts series that anyone can edit.
It was created in September 2006 and currently has 272 articles.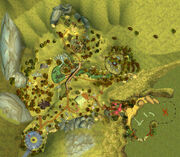 "You were born with a special gift. But the people around you treat it like a curse. Your mother is afraid of you, and your father looks at you with shame in his eyes. Come to Whispering Rock Psychic Summer Camp, and you can show them all. Back home, your powers make you a loner, an outcast, a circus freak. But in this dojo, in this psychic dojo, they make you a hero."
— 
Coach Oleander
Whispering Rock Psychic Summer Camp is a remote government training facility where children with psychic powers are trained to become Psychonauts. The camp sits on the shores of Lake Oblongata, opposite the Thorney Towers Home for the Disturbed. It is the main setting of Psychonauts.


"And then I gave Lady a bone."
—Vernon Tripe

What is your favourite mental world to explore?

Create blog post
Latest posts
What are your top 3 favorite charaters in the game? Also what are your top 3 favorite minds in the game?

Read more >

What is the best moment in Psychonauts for you? Explain in the comments below!

Read more >

I gave up my position as an admin, but I haven't forgotten about this wiki. I am going to return and keep editing pages on this wiki once every day if I remember. We need one active member on this wi…

Read more >
See more >
Ad blocker interference detected!
Wikia is a free-to-use site that makes money from advertising. We have a modified experience for viewers using ad blockers

Wikia is not accessible if you've made further modifications. Remove the custom ad blocker rule(s) and the page will load as expected.