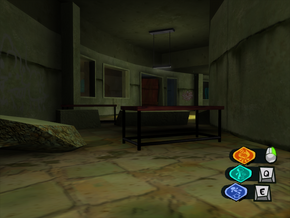 The Asylum Upper Floors are an area in Thorney Towers Home for the Disturbed.
Description
Edit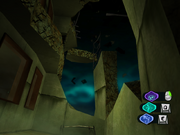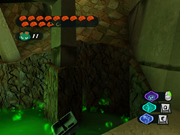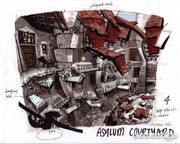 The upper floors are the top areas of Thorney Towers. The place is ruined and dangerous. It is the area where the holding cells are. The place is overrun by dangerous Confusing Rats that are probably affected by toxic waste found here.
In the higher areas the floors are becoming the ceiling - the place is going down.
Sheegor constantly stalks Raz here.